New Partners and Blessings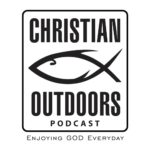 As we are at the end of 2019 and moving into 2020 I am pleased to announce that we have some partners who believe in our mission and want to be a part of what we are doing.
You will notice that we are including some advertising into our podcasts from these partners. Please take the time to listen, and go to their website or contact pages and let them know you heard about them from Christian Outdoors Podcast. We appreciate any and all support for our mission of bringing our love for the outdoors and our love for Jesus to the people.
Welcome aboard to Native Rods – with their sensitivity system; Native Rods have developed a package of rods to fit every need for the bass angler. www.nativerodsfishing.com
The Clarendon Club – The SE premier hunting destination for waterfowl and deer. The Clarendon Club is also a fine destination and venue for retreats, corporate gatherings and weddings. 803-460-9379
Kashabowie Outposts: Canada's ultimate destination for fly-in fishing adventure. With 10 remote cabins to choose from Kashabowie Outposts can make your fishing dream come true. www.kashabowieoutposts.com
2020 is looking like it is going to be a great year. God is blessing us and we are moving forward. I know that He is going to do great things in 2020 with Christian Outdoors Podcast.
Do you or your company want to be a part of what we are doing? Now is the time to get on board with our advertising and partnerships. If you are interested in supporting this ministry please go to our website and there are places there to make a donation. Or better, contact me directly and I can send you our advertising packet and we can discuss something that works for you.
Prayer warriors. We need your prayers. As we move forward with our message of enjoying God everyday. We are producing this Podcast and the doing all we can to share the good news with listeners.
How can you help? First and foremost, pray for our podcast and for me and my family as we strive to put the message of Christ out to the public. Second, you can tell your friends about us, subscribe to us, leave a comment and a review. Share us on your social media outlets.
Lastly, we need financial support for our ministry. If you feel led to contribute to Christian Outdoors, please go to our website and you will see how you can donate via PayPal. If you would like more information about our ministry, please contact me at; pete@christianoutdoors.org.
Thank you for being a listener. May God richly bless you and your family during this holiday season and in the coming year.