Pete Rogers is an ordained minister with a Master of Divinity degree from Erksine Theological Seminary. He is an award-winning author, writer and speaker. For over 23 years he has written for outdoor communications and has authored 5 outdoor books and 1 Christian book. He is a highly sought speaker for men's conferences, Ministry leadership conferences and leadership conferences.  He is available for motivational, spiritual and educational talks and seminars throughout the USA and overseas.
As a keynote speaker, Pete covers a variety of topics in both the outdoor and Christian arena. 
Below is a short list of topics he has extensive experience in and can lead your conference, event or church. For more information, or if you would like a copy of his speaker package, contact him directly or through clicking on  The Robinson Agency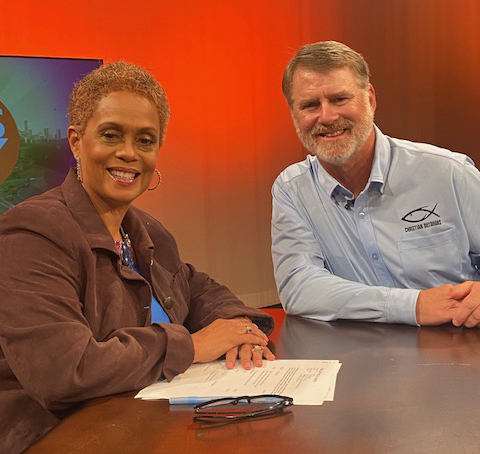 Some of Pete's Topics Include:
Sportsman's Banquets and Wild Game Dinners
Ideal Audience: Sportsmen and women, hunters, anglers, and outdoor adventure. 
Churches host Sportsman's banquets and Wild game dinners to bring hunters and anglers to church even if it is for one night. The question remains, "how can we reach these men and women with the good news?" This is where Pete Rogers shines. As someone who has experienced many of the adventures and life challenges these guests have, he connects immediately with the audience. Pete has hunted and fished in 17 states and Canada.  For 23 years he has written for state, regional and national magazines, he has six books to his credit and his book "So, You Want to Hunt Turkeys?" was awarded the 2019 Outdoor Book of the Year. Pete's ability to share with audiences his stories of hunting, fishing, and life challenges while merging them with his faith is second to none. Audiences all over the country have been entertained and blessed from his ability to share his passion for the outdoors and his passion for Jesus.
Key Steps To Enjoying God Every Day.
Ideal Audience: Everyone who seeks to grow closer to God. Churches, church leaders, men's retreats, women's retreats, business leaders. 
Let's face it. As Christians, we are taught to worship God, love God, pray to God. We have been trained to acknowledge God, recognize God's goodness and the beauty of his creation in things like sunrises, sunsets, and mountain vistas. But have we ever been taught how to enjoy God? Not just enjoy what he creates or how he blesses us. But to enjoy HIM for who he is. 
This 45-60 minute keynote address will use excerpts from my book Do You Enjoy God? 12 Steps to Enjoying God Every Day. To cover in detail how to move from acknowledging and recognizing God and his actions to a deep personal daily walk enjoying him every single day. 
Personal stories and those shared in the book will cover sub-topics such as; Where does it all Begin, Created in God's Image, Enjoying God in the Daily Struggles and more.
Outdoorsmen And Worship
Ideal Audience: Men, outdoorsmen and sportsmen
Why are men the minority on Sunday morning? What are the reasons men are absent form church? Outdoorsmen are some of the most absent. Sitting around campfires all over the country I have heard almost every excuse on why they don't attend church. Some of the reasons I hear include "this is my church." Or "I feel closer to God out here than in a church pew."
Mother's Day is, in many cases the most highly attended day in the year of the church. Father's Day is the least attended day of the year. This 45 minute keynote addresses these and other reasons men are using for not attending church. Why are men abandoning their spiritual responsibility to lead the family in spiritual matters? What can be done to ignite the fire in men to make church attendance a priority? This presentation will challenge men and provide insight into how to model for their family the importance of being involved. Ideally suited for sportsman's dinners, wild game banquets, and men's retreats. This popular keynote will transform the men of your church and community.
When God Calls – But the Church Doesn't
Ideal Audience: Pastors and Ministers
Pastors and ministers of all areas face uncertainty as they await a call from a congregation to come and minister to them. This 45-60 minute Keynote is designed for Pastors and ministers who are searching for a place to serve. But laypeople can also benefit as they seek to serve God with their gifts.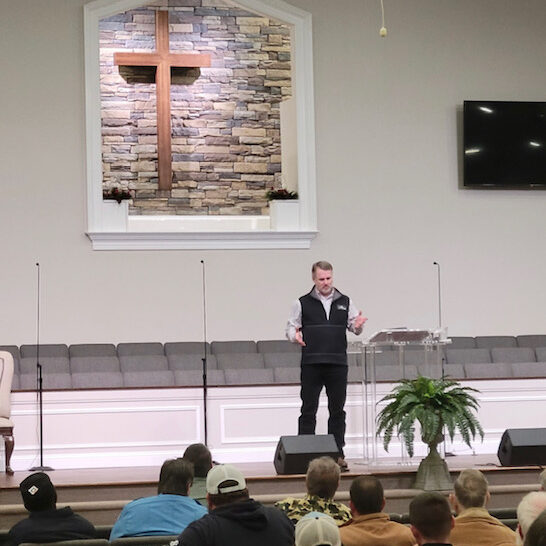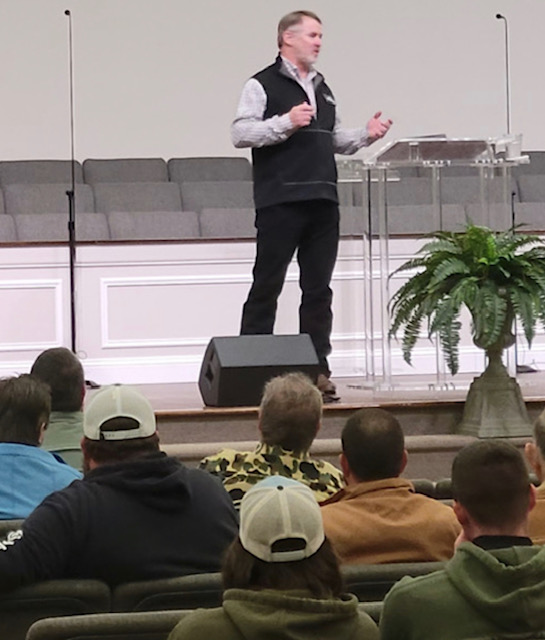 Discovering Your Gifts And Making The Most Out Of Them
Ideal Audience: Business leaders, supervisors, pastors and lay leaders. 
Do you know what your gifts are? Do you know what your gifts are and how to use them/ It is surprising how many Christians cannot define their gifts, much less how to use them. 1 Corinthians 12 tells us that the Holy Spirit "gives gifts just as he determines for the common good…" your gifts are given to you uniquely by the Spirit of God to be used for the common good. This 60-75 minute Keynote will help the audience identify what their gifts are and how to use them. It will break down in detail how to discover your gifts and use them to enhance your life and the lives of those around you. 
Don't Give In To Your Trials…Let Me Show You How To Overcome
Ideal Audience: Those struggling with life challenges. 
Pete was born with a significant speech impediment. Some call it a stammer, others a stutter, regardless. Speaking was nearly impossible for him. Reading aloud was impossible. The ridicule and bullying were intense. Now years later, he is host a top 15 Christian Podcast. Speaking to different organizations and groups. Pete now makes a living talking…
How he went from someone who was unable to speak to become an Award-winning Author, Podcaster, and professional speaker, is a path not unlike many others. Some of us are born with hurdles, others of us create hurdles, regardless of how they got there, you can defeat them and succeed in areas you never thought possible. 
This 45-60 minute talk is designed to share deep personal struggles of ridicule, harassment, and isolationism and encourage listeners to define their obstacles and develop a plan to overcome them and the faith to know that God can and will remove your obstacles. 
Have A Prayer Request? Contact Me