Welcome To Christian Outdoors


Pete is accepting applications for a limited number of speaking engagements for Spring 2022. If you would like to have him speak at your church, club – click to contact.
Do You Enjoy GOD?   Is a work that has been nearly a decade in the making.
Through a life-changing event of reading the Westminster Shorter Catechism,
author Pete Rogers was moved by the first question:
Q: What is the chief end of man?
A: The chief end of man is to glorify God and to enjoy Him forever.
"The latter portion of the answer stirred in my soul for months," Rogers says and led him on a path of intentionally trying to enjoy God every day. "Enjoying God is not reserved for when we get to heaven. We can and should enjoy God today and every day."  This book is the culmination of that journey.  As he sought to intentionally enjoy God every single day, it has changed his life. He is a better husband, father, and follower of Jesus. In this work, he has collected twelve steps to help you the reader along his journey. He meticulously leads the reader through his journey and encourages you to join him on this journey to seek God and to ENJOY God.
Do You Enjoy God?
The answer to this question can and will change your life and your outlook on your relationship with God and others.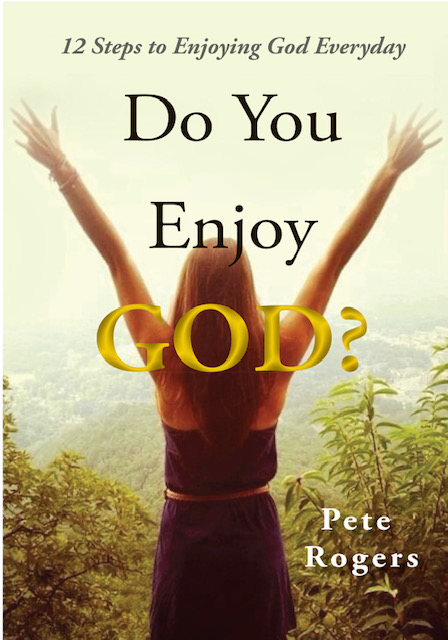 $14.99
FREE SHIPPING INCLUDED
THE HUNTING
CLUB BIBLE

Purchase Now for $12.99 + Shipping.
Have you ever thought of starting a hunting club but didn't know where to begin? The Hunting Club Bible is designed to answer all of your questions on starting a successful hunting club. The Hunting Club Bible is a manual that gives step by step instruction on things such as; finding land, negotiating contracts, finding members, establishing by-laws and policies, getting insurance, dealing with conflict, and more. No stone is left unturned in this book. The Hunting Club Bible is the exhaustive source for all hunting clubs. No club should be without this book. Author Pete Rogers interviewed dozens of club members and managers all across the country and got the ins and outs of the successes and failures of clubs. The Hunting Club Bible is a must have for anyone who is considering or enhancing a Hunting club.
FOLLOW THE CHRISTIAN OUTDOORS PODCAST
Christian Outdoors Podcast will be hosted by longtime award-winning outdoor writer-photographer and speaker, Pete Rogers of Taylors, SC.