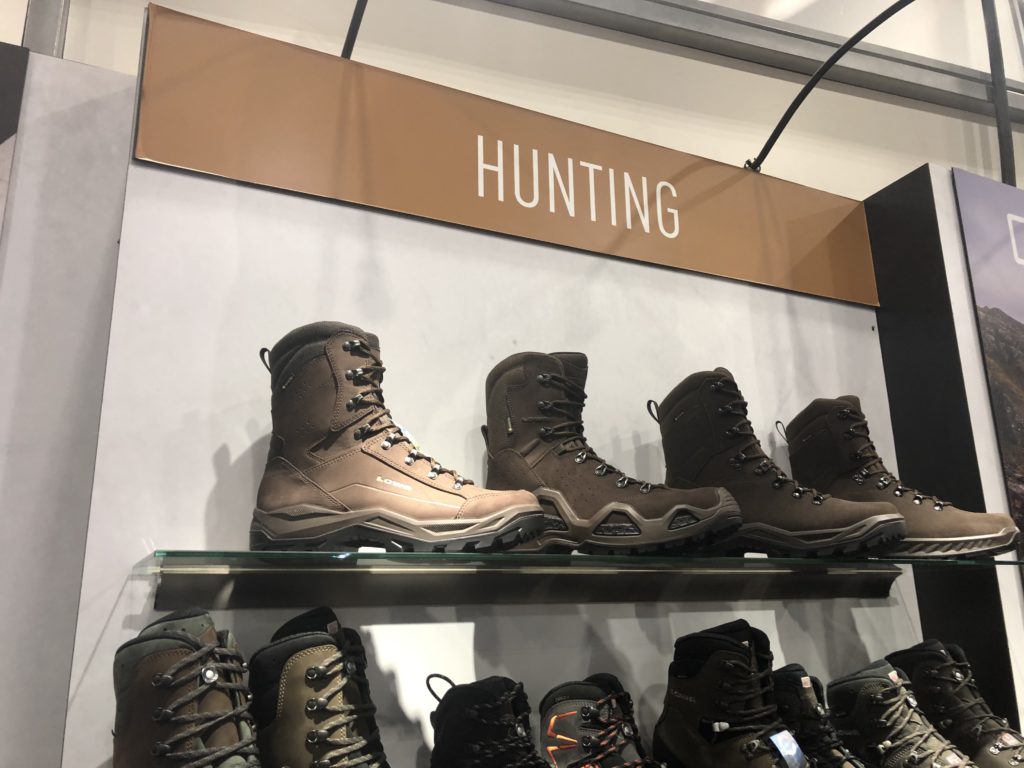 The Shooting Hunting Outdoor Trade show got underway yesterday with a bang! Also known as SHOT Show, it is the largest shooting and hunting show in the world and each January manufacturers, media and buyers converge on Las Vegas for a week of shooting, gawking and some drooling at the new offerings for the year.
Suffice it to say, it is quite the spectacle. Tens of thousands of people are rolling through the aisles looking, handling and inquiring about the newest firearms and accessories to hit the market. (All firearms have their firing pins removed prior to the show and each are inspected carefully)
If you are anyone on the industry you are here. If you want to be anyone in the industry you are here. All of the top brands, and most of the up and coming brands are represented. Every type of firearm, ammunition, holsters, slings, shooting rests, targets, clothing, boots, socks, backpacks, optics and anything else you can think of is here. It can be quite overwhelming for the first time visitor, and for someone like me who have been coming for years, it is still overwhelming.
The convention center is three full floors of gear. Today, I covered about 9/16 of one floor. That translates to slightly 9 miles of walking, and only seeing a small fraction of the gear available.
Some of the items I saw that I like so far include; Taurus handguns. Once again Taurus has made huge strides in engineering and received the Guns and Ammo handgun of the year award for their TX22.
In addition to the TX22. The Gen2 Concealed carry in 9MM is a great gun. Available in a variety of colors and configurations, its price point of under $400 makes it a great buy.
Lastly in the Taurus lineup, the much anticipated (at least by me) release of the Raging Hunter in .454 Casull is finally available. Perhaps one of the finest hunting revolvers ever produced, it is a joy to hunt with.
In addition to Taurus, Browning is once again leading the pack with fine guns for the discriminating sportsman. The X-Bolt is available in a variety of configurations and calibers. The new Hunter Long Range in 6.5 Creedmoor with an adjustable comb is a great gun. Complete with a threaded barrel protected by a muzzle brake, it will put a lot of smiles on peoples faces.
One piece I personally liked is the Limited X-Bolt in Maple stock. This is a true work of art and a beautiful rifle.
Outside of guns, I discovered Lowa boots. Long a staple in Europe and in segmented areas of the US. Lowa is a high quality boot that is coming into the hunting market with a bang. Their Renegade GTX is a great all around boot for hiking, trekking and everyday getting around. For the more serious hunter, look at their Hunter GTX with 200 gr insulation, it is just right for active hunting in even the toughest terrain.
One other item on day one was SSP Eyewear. This company has really thought of most of the issues shooters and hunters face. Their eyewear is unique and awesome. As someone who wears bi-focal prescription lenses, I need the magnification to see my sights. SSP has developed some protective lenses that have the magnification on the top of the lens. No more tilting your head to see the sights clearly. With interchangeable lenses, in yellow, clear and smoke, I can mix and match each lens to meet my need.
Day one is in the books. Who know what tomorrow may bring. But I know it will bring sore legs, for sure. Look for another post later this week.